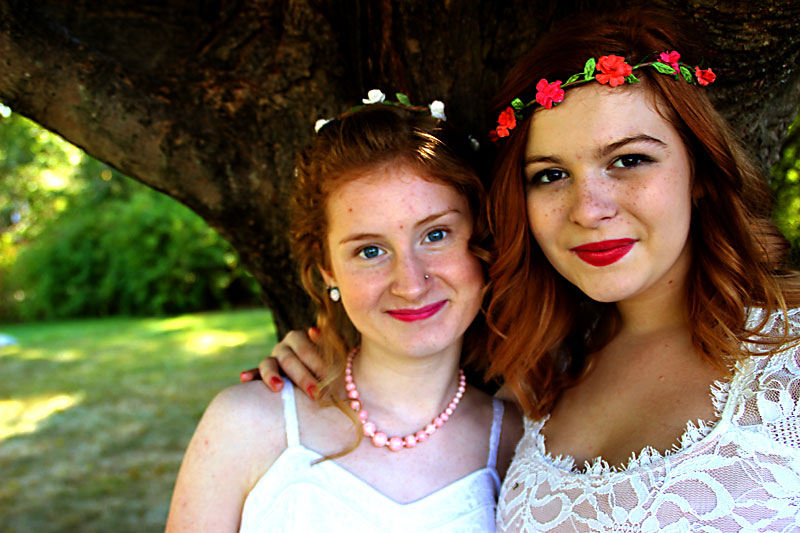 At Sudbury Valley, we often celebrate weddings. Some are simple impromptu games, and others are elaborate ceremonies, like the one we had in mid-September outdoors on the back lawn, on a beautiful bright day. What I liked about this wedding was the participation of many students of all ages as members of the wedding and as, of course, the invited guests. The students involved put a lot of effort into preparing the ceremony.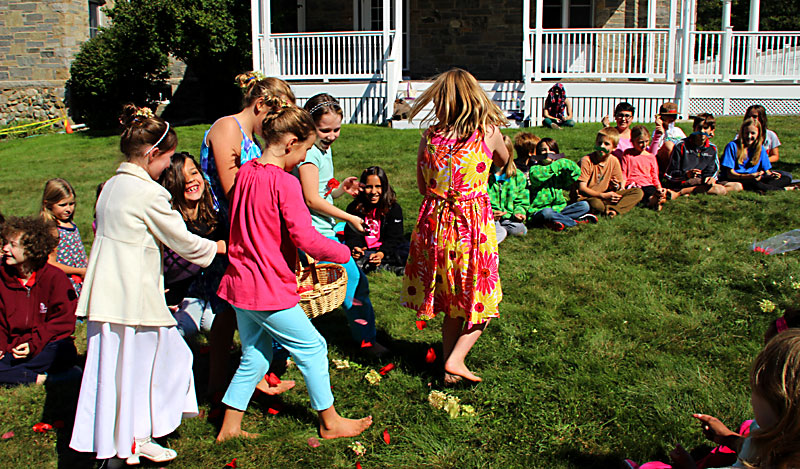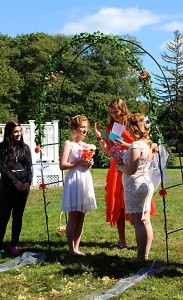 The younger students were flower girls, who strewed petals and seemed delighted to be included in the teenagers' activity, while at the same time they felt it was totally natural to be part of a widely mixed group. A "Justice of the Peace" presided, clad in a gorgeous red dress, completing her outfit with high heels. She read the vows that the brides had prepared. The spirit of the school - acceptance and joy - infected everyone.
It was a joyous occasion with beauty, fun, good humor and warmth - really the essence of all activities here. We all enjoyed laughing together and loving the whole show.